Richard Young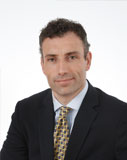 Richard Young Richard Young joined Sheehan & Partners in 2008 and became a Partner in 2015. Richard is an experienced litigator in the District Court, Circuit Court and High Court in both civil and criminal cases. A daily advocate, he has appeared in many cases in both of the District Court and Circuit Court, representing clients on criminal charges, in discrimination hearings and in civil applications.
He has made a specialty of road traffic matters, in particular drink drive cases. He provides advice on Personal Injury Law. He has brought many successful Habeas Corpus and Judicial Review proceedings in the High Court. He has substantial experience in Prison Law cases, and assists the Irish Penal Law Reform Trust and PILA.
Richard is the holder of the Law Society Certificate in Human Rights and holds the Diploma in White Collar Crime from the Honourable Society of Kings Inns.
Richard speaks good Irish and French and is a keen sportsman.