Jean Tomkin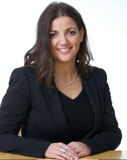 Having trained with Sheehan and Partners Jean qualified in May 2011, and became partner in 2017. Jean currently works with our Trial Department.
In addition to preparing criminal trials before the Central Criminal Court and Circuit Criminal Court, and bringing Judicial Review proceedings, Jean has worked on cases before the Equality Tribunal and Labour Court. Most recently Jean brought an equality case to the Court of Justice of the European Union, Luxembourg. Jean has also successfully made representations before the United Nations Security Council Ombudsperson relating to Security Council & European asset freezing orders, as well as challenging removal and deportation orders in the High Court.
A graduate of Trinity College, Dublin, Jean completed a Masters in Human Rights and Democratisation at the European Inter-University Centre for Human Rights, where she focused on International Criminal Law and Human Rights. Jean has worked as a project lawyer at the Academy of European Law (ERA) and at the Ludwig Boltzmann Institute for Human Rights. There she focused on EU Criminal Law and Procedural Rights. Jean has served as an expert for the UNODC on International Legal Cooperation in Trafficking, and has previously worked as a Human Rights Adviser to the EU Presidency, at the United Nations Human Rights Council, Geneva, and with the Delegation of the European Union to the UN in New York. She has a special interest in Prisoner Rights, and EU law and has given lectures and published papers on a wide range of issues relating to criminal law, human rights and European Union Law. Jean speaks Hungarian and French.